The Data 4 Good Challenge, or D4GC for short, is an annual competition where students from different fields of study work together in teams, making use of data to provide creative and innovative solutions to a social responsibility problem. The D4GC aims to enrich students' skillsets with new experiences on how to analyze and process data in a meaningful manner. On top of that, the event offers students a golden opportunity to connect with industry-leading companies, combining both data and business.
Emergent wants to offer everyone a peak into the world of data and artificial intelligence. That's why we are organizing talks every semester, bringing cutting edge research and innovations to you, without forgetting the students with a less technical background. These events are the a good starting point to get to know which possibilities there are in this interesting emerging technology.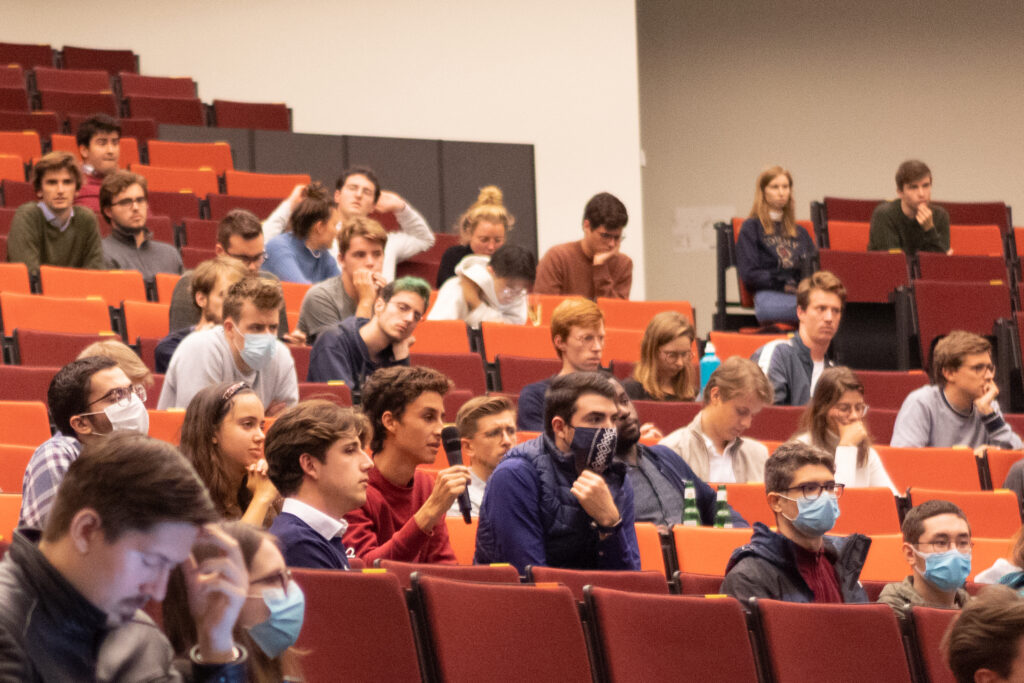 Emergent Workshops aims to provide students with leading-edge Data Science & AI trainings to help develop practical data-driven skills for the forefront of modern research and industry practices, create opportunities for career development by facilitating peer networking and connecting with potential employers, and foster an inclusive and multidisciplinary community.
At KU Leuven there is a lot of Data Science & AI talent in majors such as Data Science and Statistics, Computer Science, Business Engineering… On the other hand, a lot of companies have a high demand for those kind of profiles. Emergent tries to connect these two groups by career events such as the Career Talk and the Career Night. At the former event, which takes place during the first semester, we show students what several career paths can look like within Data Science & AI. We invite two or three speakers with different careers and let them present in an interactive way. The Career Night, on the other hand, takes place in the second semester. During this event we invite several companies and students to get to know each other: students can meet interesting companies they would like to work at, while the companies can attract the Data Science & AI talent they are looking for.