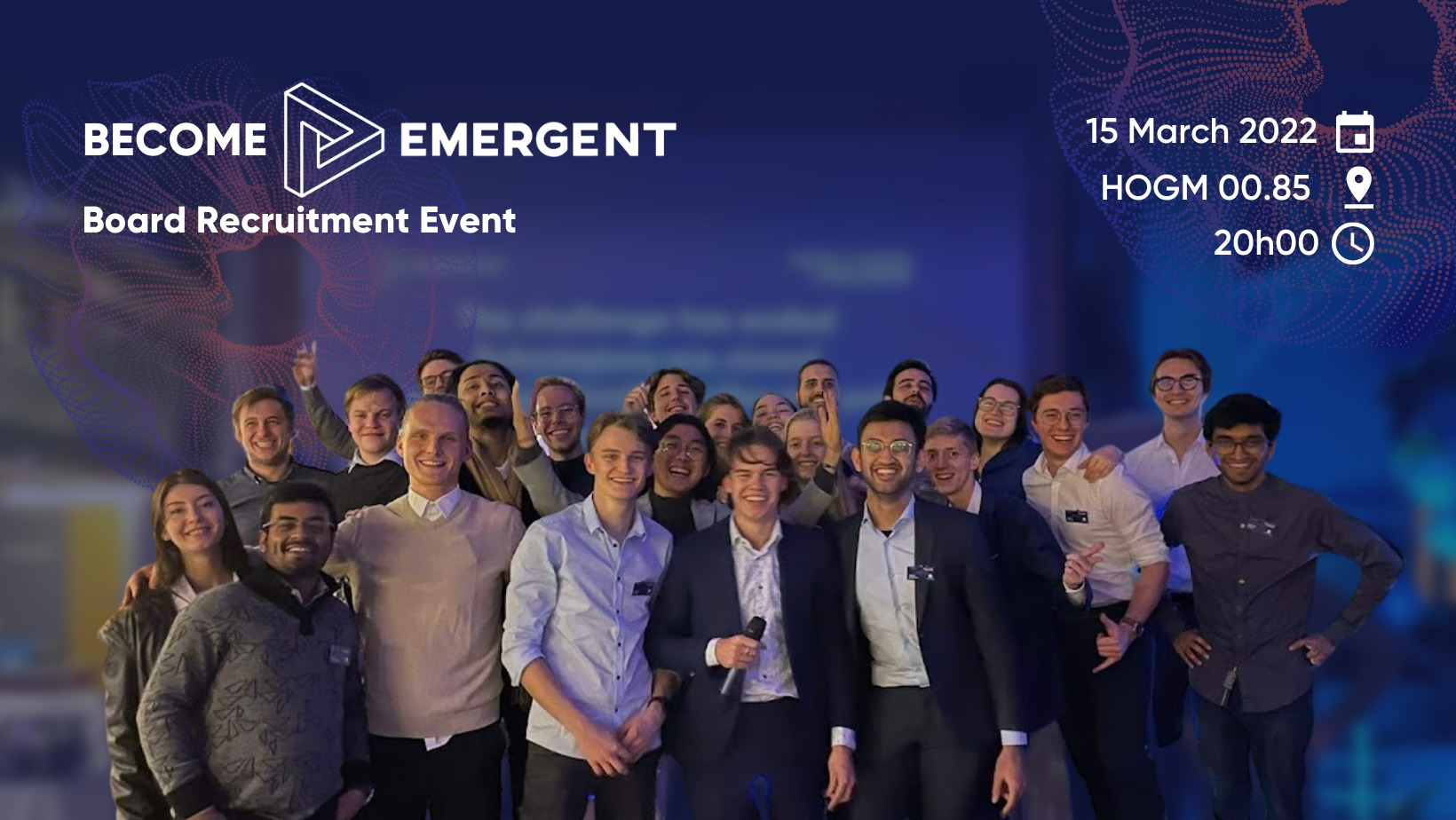 Recruitment Info Event
484
484 people viewed this event.
Are you interested in Data Science & AI? Would you like to engage in a meaningful extracurricular activity? Emergent is recruiting its board for the academic year 2022-2023, and you can be part of it!
Become Emergent is our recruitment info event, where members of the previous Board plus the upcoming Executive Board will present what Emergent is about, where it's going and how you can fit into it. After the presentation, you will have the opportunity to ask all your questions at the networking session, and to find out how you can Become Emergent!
More info can be found on our website: https://emergentleuven.be/join/
You can apply here: https://docs.google.com/forms/d/e/1FAIpQLSf1GHsCWOWAa6c-v2Ea4w0zqHjj7Aqq-88rr7vJolgg6aK4SA/viewform